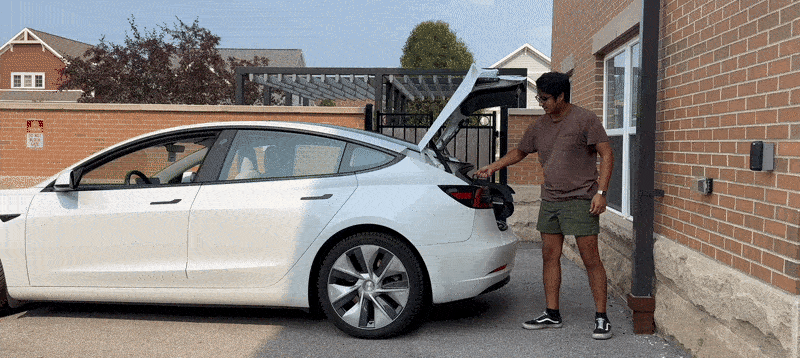 Make traveling with your Tesla mobile charging cable as easy as possible, so your car is always ready to go when you are.
Thoughtful Features
Designed by an EV owner, with EV owners in mind.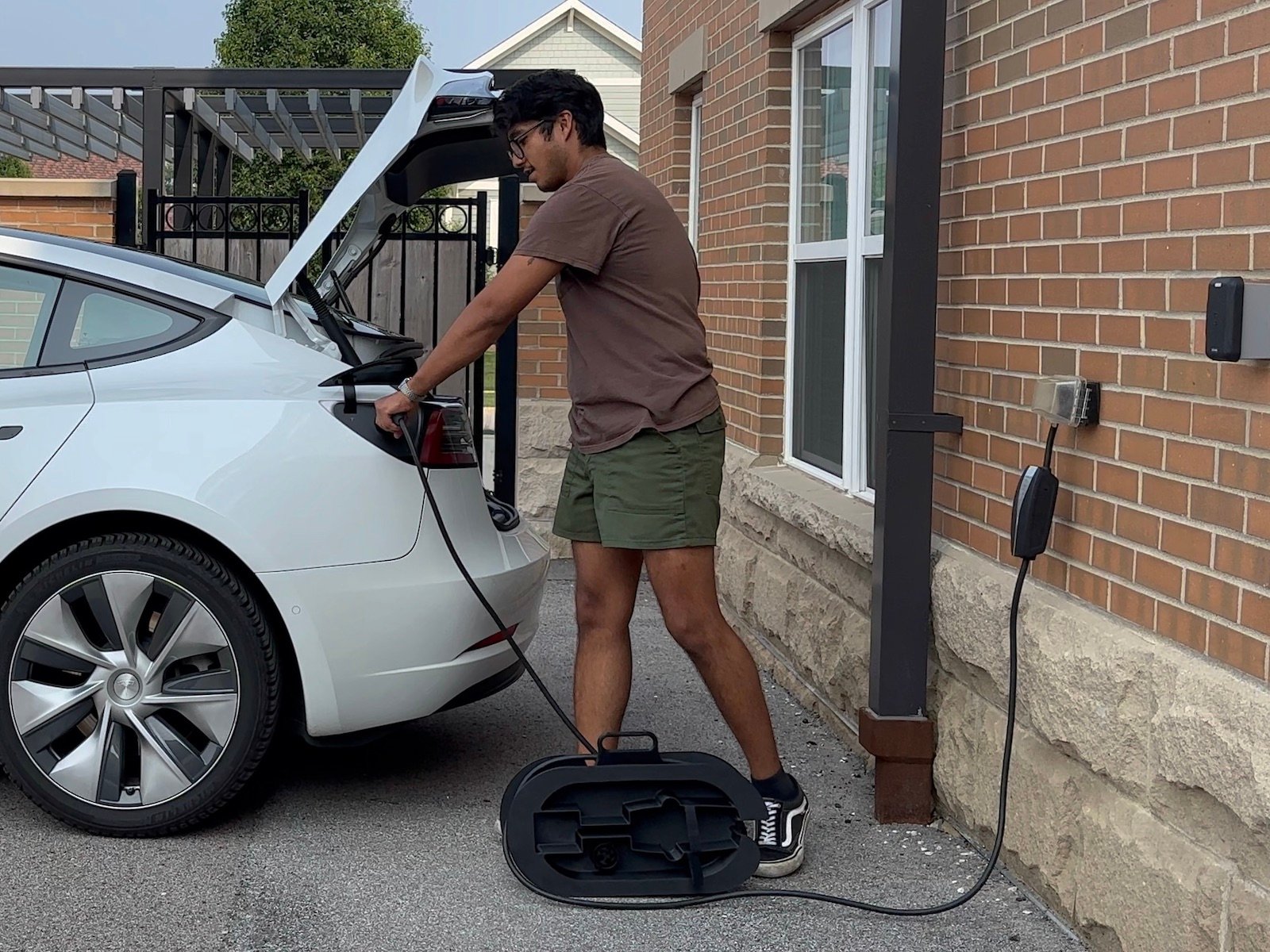 Rapid Deployment
Easily unwind as much or as little cord as you need to keep the ground neat and tidy when charging.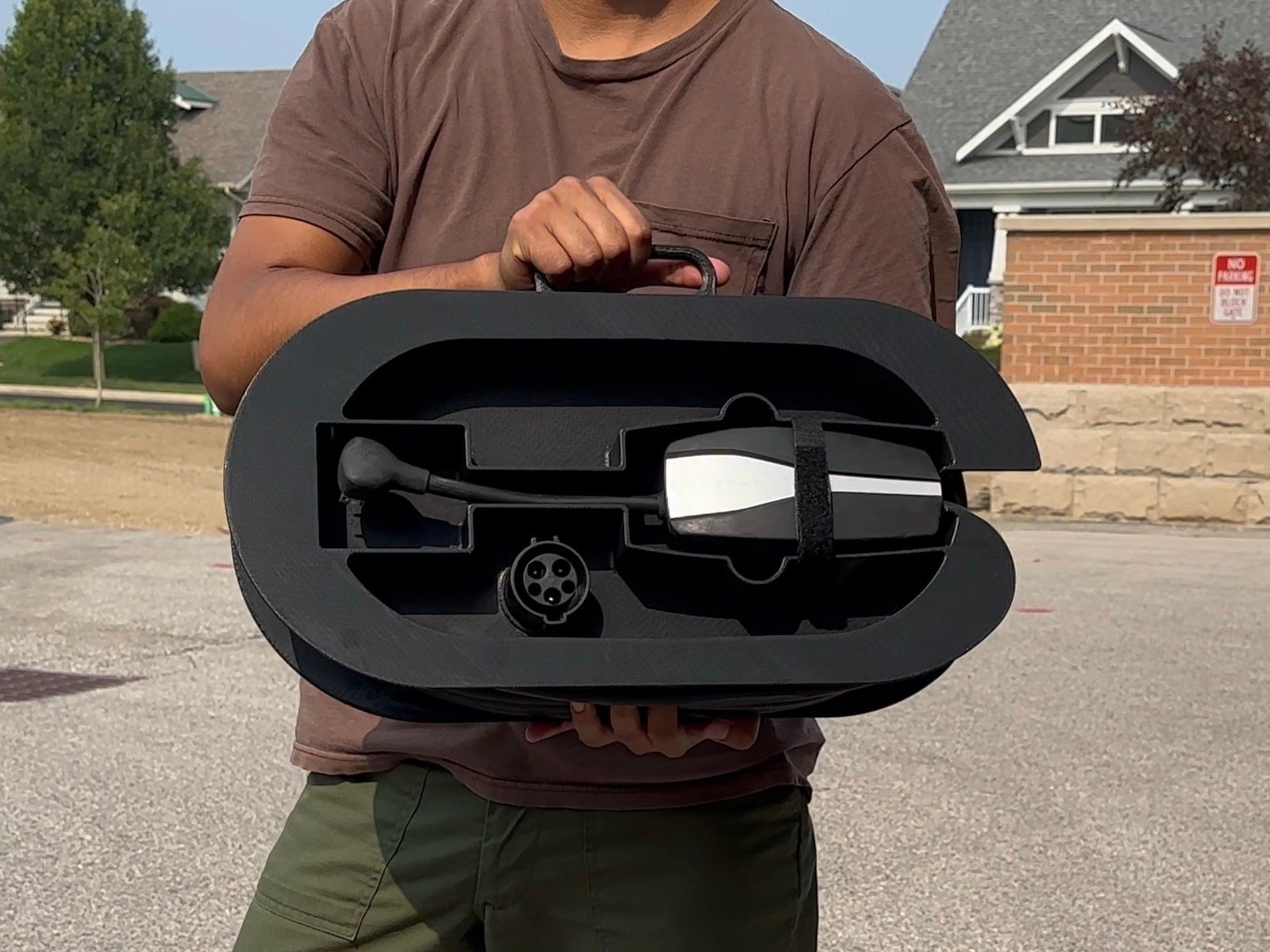 Perfect Fit
Designed for the Tesla Mobile Connector, you can stow and protect the plugs to prevent them from being damaged.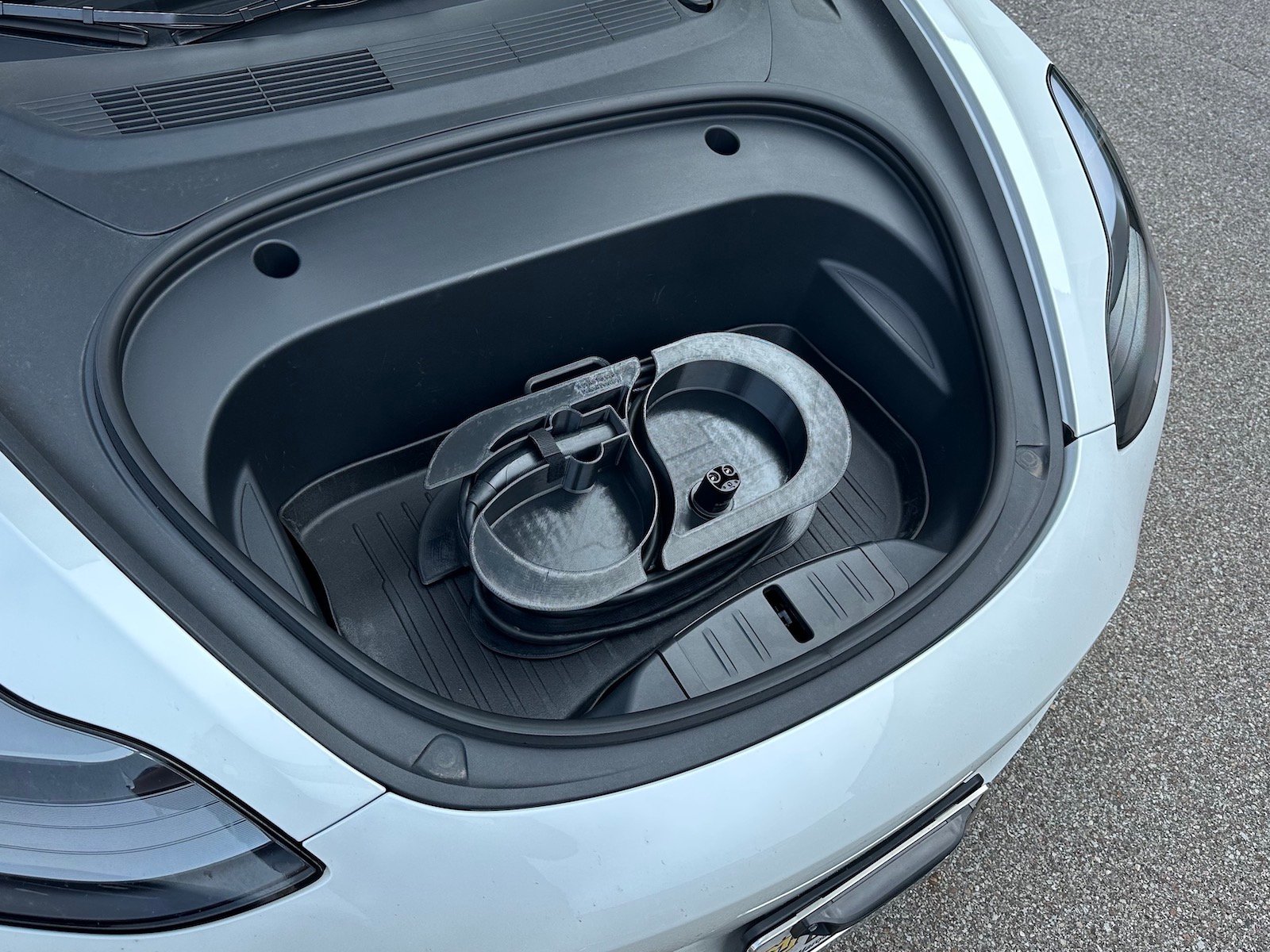 Frunk-able
The light and compact design keeps the cord organized and protected without sacrificing precious trunk space.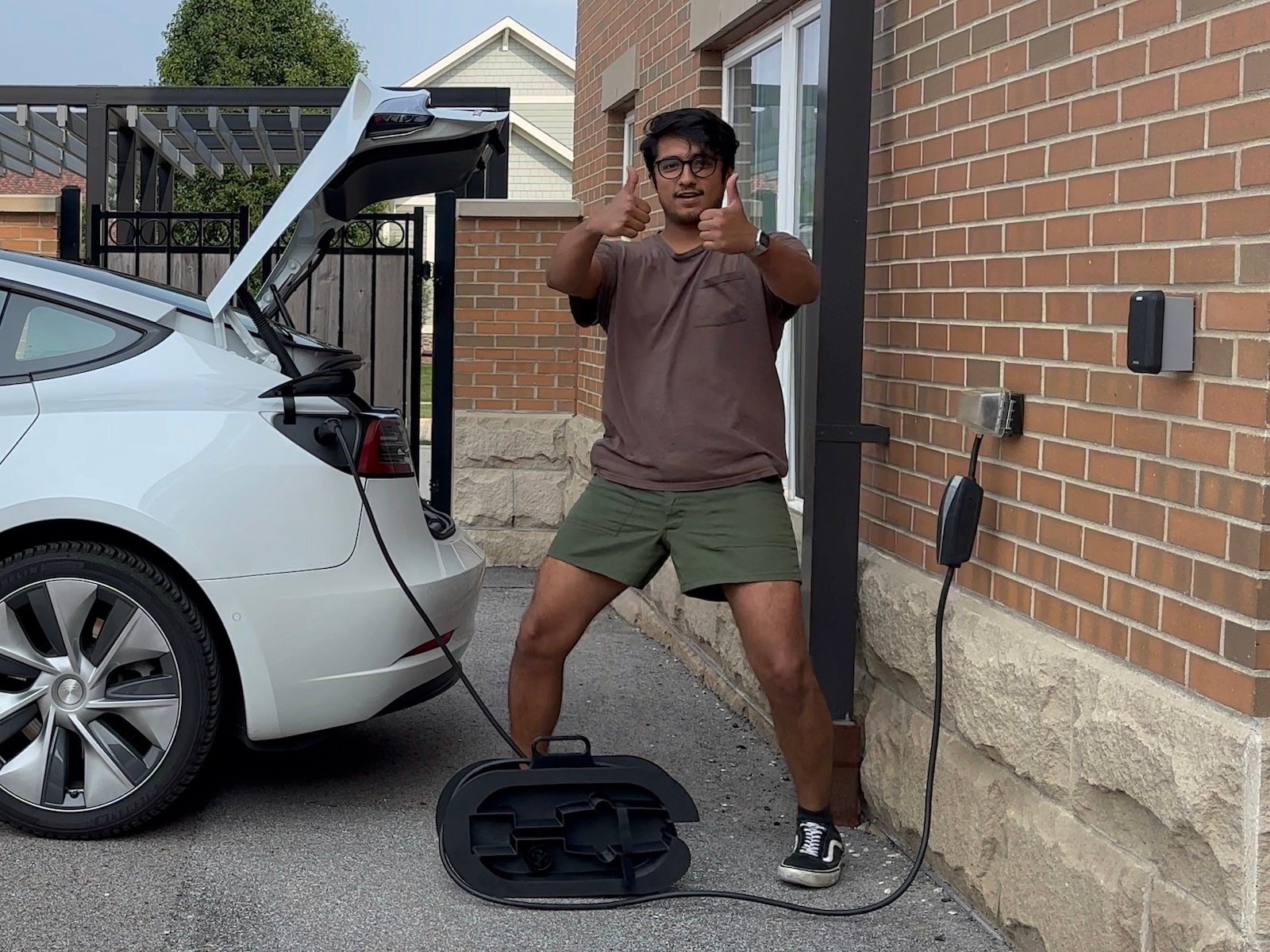 Ready to Wrangle?
Sign up for updates on development progress and be notified when the Tangler Wrangler will become available!